ABKHAZIA TODAY: late summer 2014, Travelogue by Bryan Adrian; Abkhazia Report; Abkhazia Blog; Abkhazia Travel

Short stories, blogs, poems, filmscripts, news articles, video journalism, by Bryan Adrian ... follow this link


Bryan Adrian's Journey Through Abkhazia -- Gali, Sukhumi, Gagra, Lake Ritsa, and more….

ABKHAZIA !
Bryan Adrian reporting from Abkhazia [Apsny] during Election Week August 2014:



The Many Faces of the Abkhaz-Apsny People in Abkhazia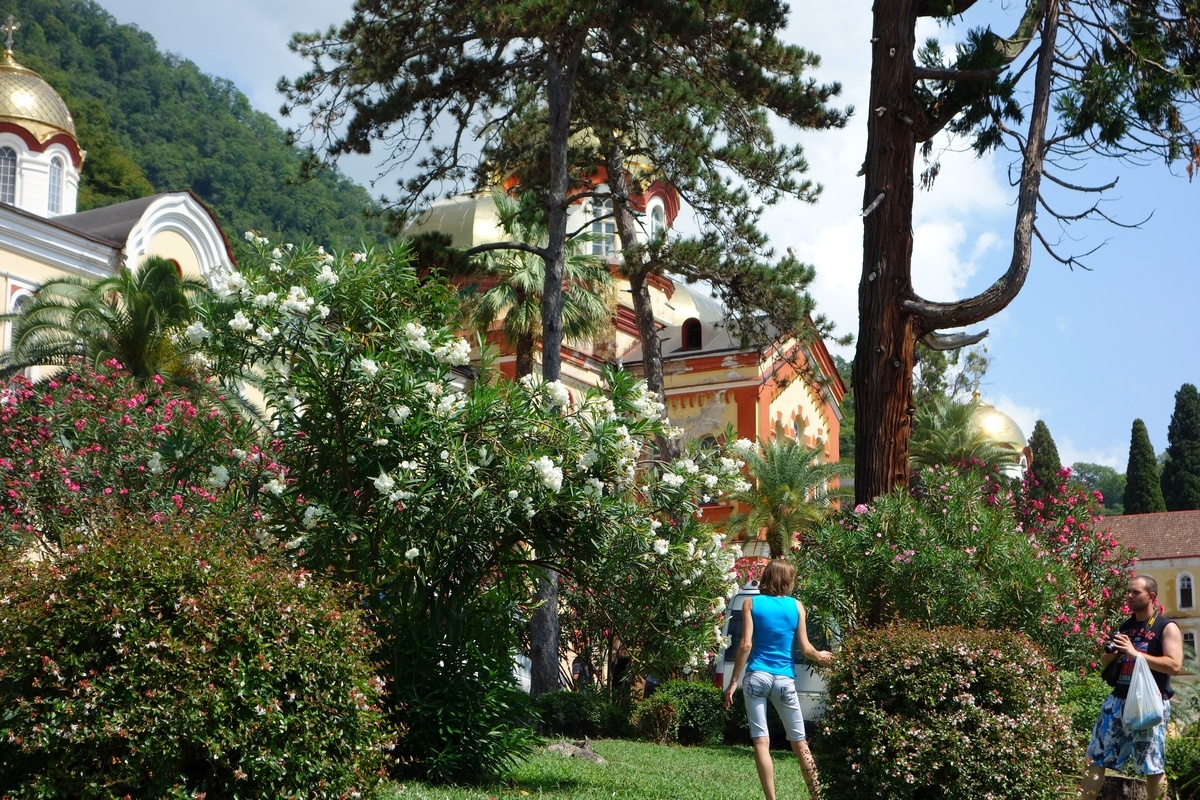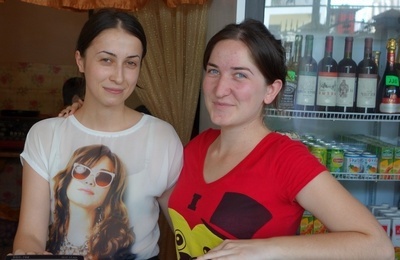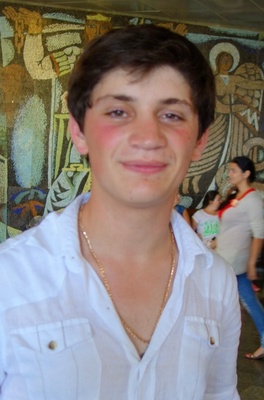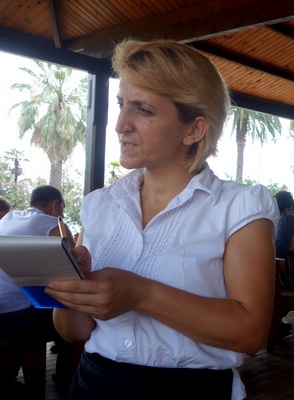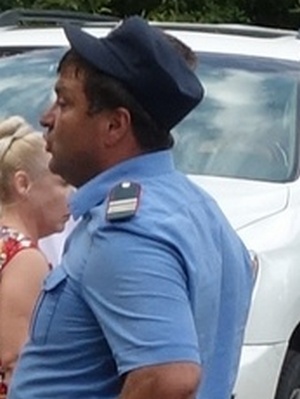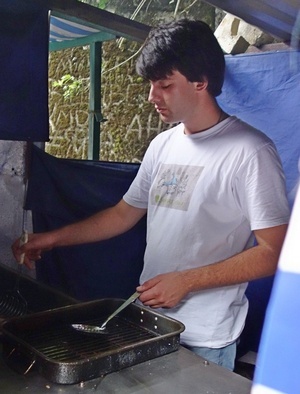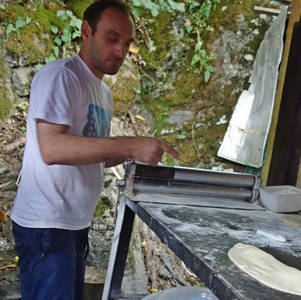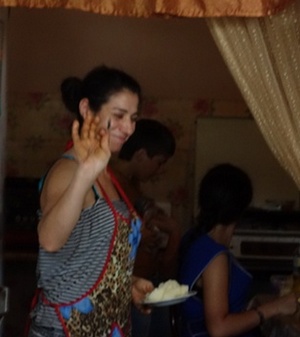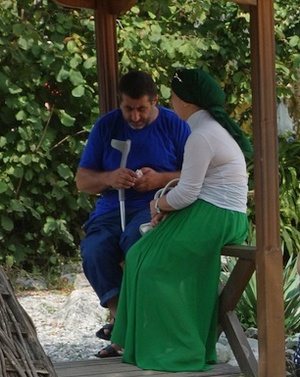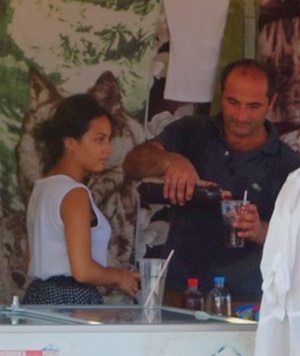 ALMOST LIKE GOING TO BRASIL!

travelogue by Bryan Adrian



After I received my visa for travel via email from the Ministry of Foreign Affairs for Abkhazia, in Sukhumi, I spent 12 wonderful days in Abkhazia [Apsny]. I highly recommend it. It took only 5 minutes to deal with Georgian government officials on the Georgian side of the Engur River, and 15 minutes to pass through Russian border guards on the other side of the river, if you have the invitation with you that was sent to you via email by the Sukhumi administration which is easy to get online [at the border zone crossing the Russians are more thorough against "suspicious" crossings than on the Georgian side, so they stare into their computer screens a bit longer]. There are at least a dozen ATM cash machines now in Sukhumi, and at least one ATM cash dispenser at the large GAGRA BANK in Gagra on the main Nartaa seaside road. A few restaurants I noticed take VISA cards, yet only a few. Quality hotels can be found in the mid-range for $32 to $52 a night, for one to three occupants, easily, and some are around $100 to $125 for very fine quality. Most one day package tours are around $30-$35 and well organized and fill your whole day [Lake Ritsa, the Krubera Caves, the New Athos monastery, etc.]. Restaurants usually start at $15 and up for a full well prepared meal. Good street vendor food is easy to find near famous tourist sites for around $3. Some [a few] restaurants in Sukhumi and Gagra accept credit cards, particularly along the concrete seaside promenade of Sukhumi.

One tip to save you time and energy. The walk is not really so pleasant from one side to the other of the Enguri River at the Georgia-Abkhazia crossing zone, and the horse drawn buggy is dreadfully slow and not really cheap. There are a few go-cart driven transport buggies that the Mingrelian vendors regularly use who cross each day from Zugdidi to Gal [and vice versa] for mundane commercial product trade exchanges, and it costs only 2 GEL Georgian laris, or about 40 rubles [around $1] for the 12-minute noisy but in these circumstances comfortable ride. This go cart engine transport buggy for up to 10 people with heavy vendor bags is much quicker than the horse-drawn carriage or walking.

I found the APSNY [Abkhaz] people very hospitable and friendly and helpful and curious, despite that their language is so different from Georgian and Russian and Turkish. Since tourists are mainly Russian middle class and successful working class, and some Armenians, an American [like me] stood out as noticeable as a 7 foot tall Nigerian in the remote Guatemalan Highlands. Often i was told by locals I was the first American ever to visit the area! A taxi driver even gave me his Orthodox prayer rosary that had been hanging on his rear view mirror for years, as a token of his hospitality and friendliness to a man from the land of "Frank Sinatra". In Abkhazia today, according to local figures, the Apsny Abkhazians in the Republic make up 50.71%, Armenians 17.39%, Georgians [Mingrelians] 17.93%, and Russians 9.17%

Sukhumi is more of a lower middle class Russian family tourist destination, and Gagra is just across from the Russian border so there are busloads and busloads of one day Russian sojourners there, some of them in skimpy bikinis. Also, there are some sexy couples spending time together in Gagra, which is a rare sight in much more sedate family-values temperament Sukhumi. [I was told Sochi is TEN TIMES more expensive for the same natural setting as is found in Gagra, that is why so many Russians flock to Gagra!] Gagra is packed with little open air restaurants and bars, with small impromptu dance floors coming alive along the seaside and main motorway, at night. Borscht is served nearly everywhere in Gagra to please the constant stream of Russians, but in Sukhumi i could not find one place with borscht, the Russian national dish. Of all the Abkhazian wines, Chegem the red wine made from Cabernet Sauvignon grapes is by far the most excellent in my estimation, as is the white wine Dioskuria, both of European tastes to the discerning tongue and fitting my own EU standards. All the many other Abkhaz wines, in my experience, were on the sweet or semi-sweet side and may not be to your liking, but who knows?

You must take a Russian phrase book with you! I think it might be easier to learn pidgin Russian in Abkhazia, rather than in Russia. The people are more patient in Abkhazia and willing to struggle with you, and maybe one out of 15 Russian tourists speaks some bit of English [especially if from St. Petersburg] and will spend some time, merely out of friendly curiosity, with you , but almost no Abkhazia denizens speak a word of English. Hotels and restaurants use Russian and almost never English.

Sukhumi has very few wifi supported cafes or restaurants, however, Gagra has zillions of them. GOOGLE translator works great between Russian and English, so if you can get the undivided attention of Russian-speaking friendly tourists in a wifi cafe-eatery, then have them type what they want to say on the little peck-peck-peck Russian keyboard on the Google screen, and you can use your own Latin alphabet keyboard on your laptop keyboard, and you then can via Google Translator possibly discuss art, culture, literature, history, and philosophy with each other, albeit with lots of keyboard strokes and plenty of laughter!

I have lived in Georgia for some years and this was the first time i attempted to visit their disputed territory. I can see why it is such a bone of contention between different claimants, due to its coastline and beauty and at times hilly and mountainous feminine natural splendor, exuding its fecund nature, very green and subtropical, with bees and honey and wine and happy looking horses in many meadows. Waterfalls, lakes, caves--including the deepest cave in the world with its own subway, at Krubera, seaside pleasures, assorted mountain peaks, even a little bodysurfing is sometimes possible on this northeastern Black Sea coast, which is not possible in Batumi. However, the rocky and hard stony beaches are unpleasant to feet accustomed to soft and sandy California, Brasilian, or Florida beaches. Sometimes the sea stone piles are 3 to 5 feet deep in loose rock, near the waterline and once you step into the sea, same thing on the seabed under your feet, large water-worn-down-and-shaped over time large pebbles, that don't adhere together in a mass like sand, so they resist your weight and balance while standing on them, and dig into your feet muscles and skin. Locals don't seem to mind at all, neither do Russian tourists who must assume that all beaches in the world are so rocky and not sandy !

I saw a few Russian soldiers rarely, only at the Engur River border and once inside Abkhazia on two different occasions i saw a lone Russian soldier, both times female. One was about 350 pounds in size and her uniform could hardly contain her, it was bursting at the seams. The other one was very attractive, like a supermodel, and i doubt she could fight well if any conflict ever suddenly arose like it did in 1992-93, the last time Abkhaz and Georgians were in urgent and desperate need of professional conflict resolution experts, including effective STOP WAR non-governmental-organizations. There are Abkhaz police patrol cars controlling speeders in cars, and there are in a few places -- two or three man contingents of Abkhaz soldiers --at checking points on the road, which if you are in a marshrutka or taxi known to the locals, you will be quickly waved through and don't even have to stop. There are so many Russian jeeps and Abkhazian recreational vehicles on the road in and around the tourist venues that I could not even begin to count them all. I had been told by Russian tourists themselves that these are the "Russians who are not rich" who come to Abkhazia, rather than go to super chic and expensive Sochi. Thus, the vast predominance of families and children and family-values on holiday here in Abkhazia. Even in Gagra, I did not see groups of drunken nor loud teenagers nor 20-somethings, as you would certainly find in an American seaside beach strip of bars and restaurants.

I would like to see Georgians return to Abkhazia as soon as possible, immediately at least as tourists, with the same current freedoms that Americans and Europeans and Russians now have. I know lots of Georgians who grew up in Abkhazia as children with their Georgian parents on the Abkhaz seaside before the 1992-93 War. If more effective conciliatory negotiations were conducted as soon as possible by sincere and committed conflict resolution NGOs, and willing to negotiate parties from both sides, it seems that very soon as many Georgians could spend their summer in Abkhazia, as Russians are doing now. This by all means does NOT need to be another Gaza nor Kosovo or East Ukraine disagreement zone, it seems feasible to find harmonious levels of agreement. The money from Georgian tourists in Abkhazia should again be just as welcome as Russian money received by the same numerous Abkhazian families who are benefiting from all the vibrant Russian tourism now, and this would be a first step to overcome the nearly complete restriction currently of Georgians from entering. I would hope Georgians would be agreeable to such a "breakthrough". It seems that harmonious entry into Abkhazia for Georgians as tourists, especially those who lived there before, would encourage practical and dispassionate negotiations at the peace table, rather than increased hostility out of absolute declarations of ownership from one or both sides. "One step at a time" is better than no steps at all, in this direction, it would certainly seem wiser and more practical. It could be quite do-able and it would be nice to have this heavenly patch of ancient Colchis earth on the sea in an ethnic conflict-free balance once again, at least as much as Quebec in Canada is in bi-cultural balance and relatively free from such hostilities in Canada. France and Germany forgot their border differences after World War 1 & 2, regarding Alsace, and there has not been any modern conflict or dispute over Alsace Lorraine region since the Bolshevik Revolution era, nor has there been French against German inner city conflict within its major city Strasbourg, France. Interestingly enough, today Strasbourg is the seat of several European institutions, such as the Council of Europe CoE, as well as the European Parliament, and the European Ombudsman of the European Union.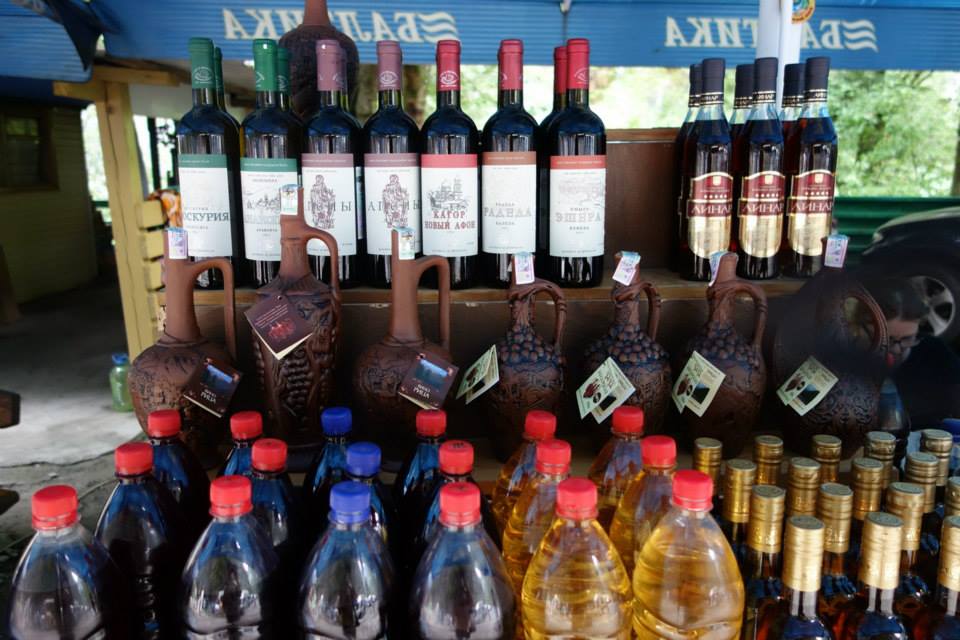 New Athos Monastery, Abkhazia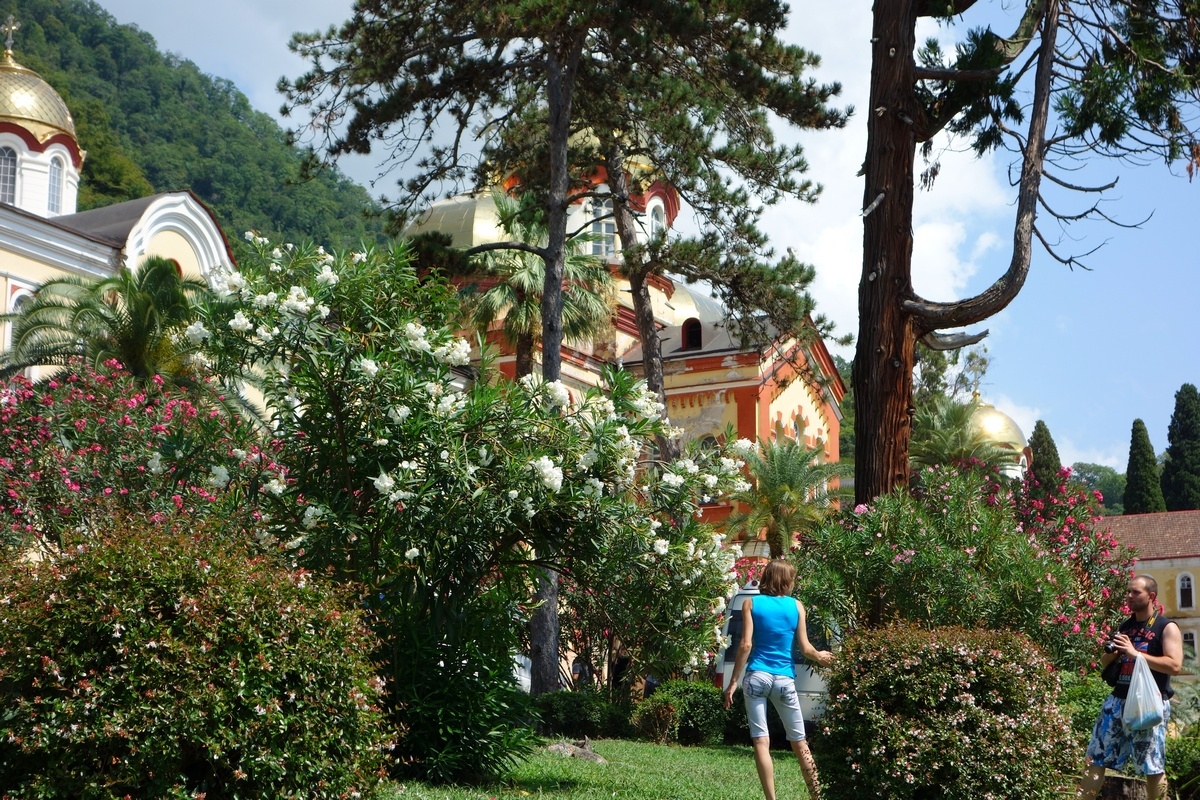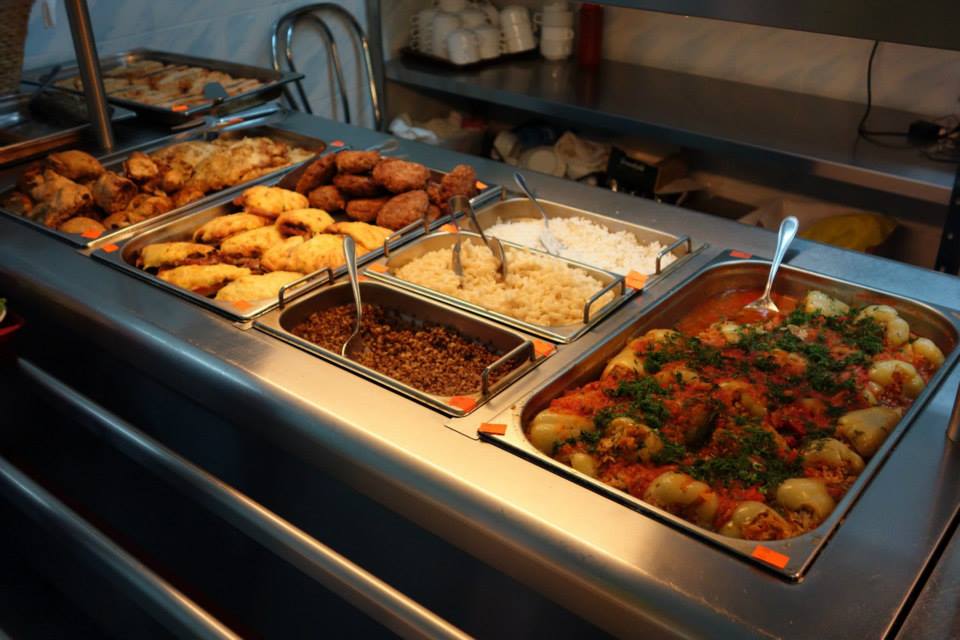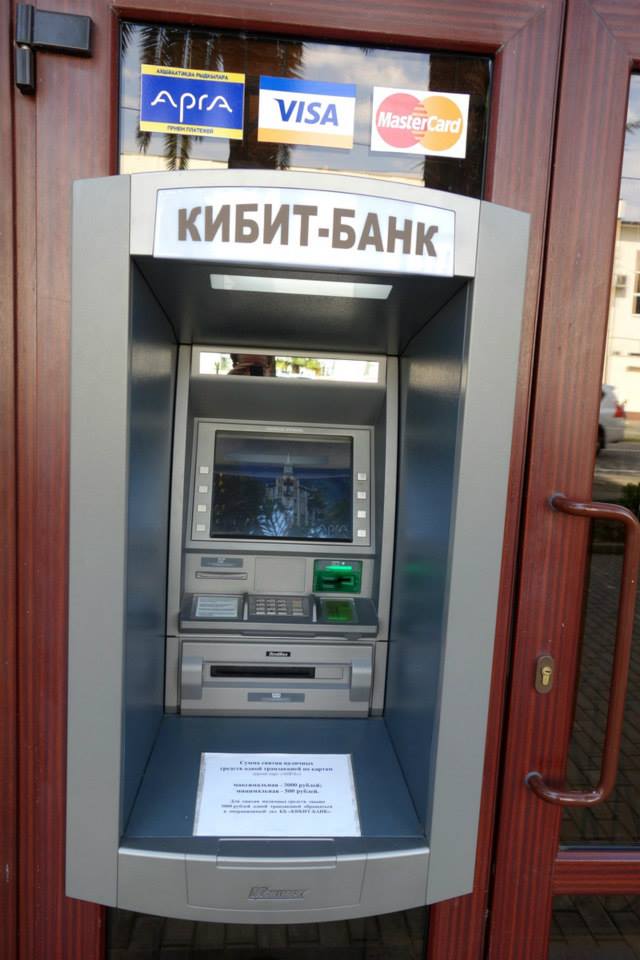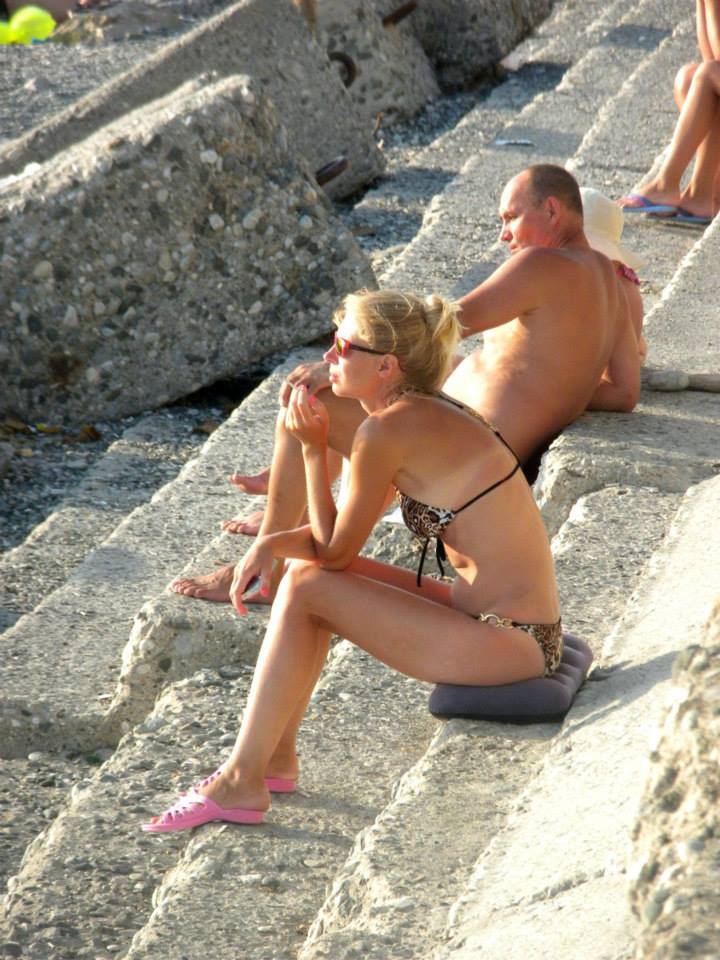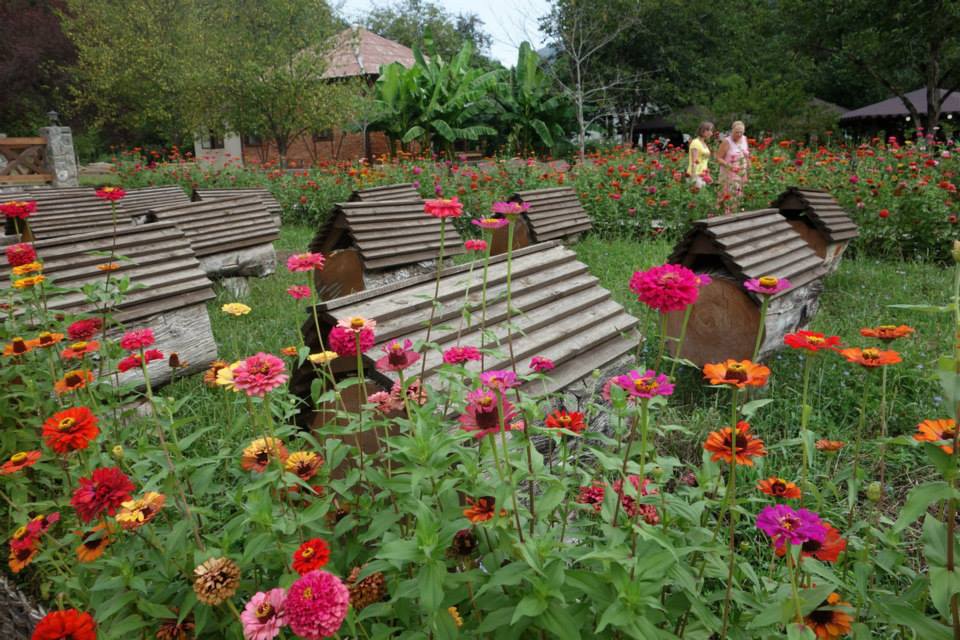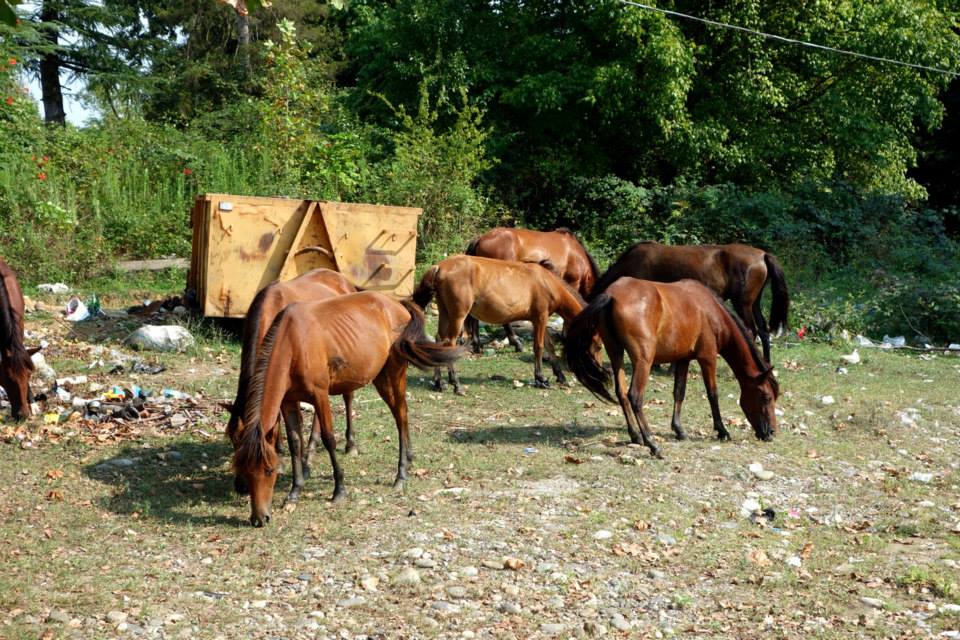 https://www.facebook.com/media/set/?set=a.10203980232402420.1073741888.1121138717&type=1&l=09407313f8
Last day Abkhazia, crossing the Enguri, stopping at Khareba Wines once back in Georgia Proper
In many ways one of the of the most interesting travel experiences in my life. Something like going to Brasil. A little bit. Sukhumi, Gagra, Ritsa Lake, New Athos Monastery, Saint Pantaleon Cathedral, the Krubera Caves, Voronya Cave, კრუბერის გამოქვაბული, etc.
https://www.facebook.com/media/set/?set=a.10203952957040553.1073741887.1121138717&type=1&l=e2a69b7563
Architecture and Streets of Gagra
Duke Peter of Oldenburg villa and other hilltop villas. Russian tour buses and family cars and couples in love coming from just across the border. Abkhazians are rebuilding quickly now since long after the war of 1992-93. Bees and local honey, local wines [Chegez Cabarnet Sauvignon and white Dioskuria are my favorites], scores and scores of Abkhaz tour guides and restaurant owners are here to help inform and feed and lead the many tourists, they are putting this part of Georgia back on the map! A-mobile company is the best SMS chip here to use. I called USA to wish my sister happy birthday and it worked great and cheaply.
https://www.facebook.com/media/set/?set=a.10203939191456422.1073741886.1121138717&type=1&l=4ba09aff21
GAGRA, the Riviera of the Black Sea
many many little seaside restaurants, not as expensive as Sukhumi restaurants, some special Abkhazian spicey rice and meat dishes on the menu, lots of air and water sports and recreational hobbies and fun.
https://www.facebook.com/media/set/?set=a.10203933705239270.1073741885.1121138717&type=1&l=4663025479
ABKHAZIA V--New Athos, Krubera Caves, horses & seaside
many travelers say Abkhazian Riviera is better than Sochi Black Sea "paradise" [it is certainly much cheaper to visit there!]. Krubera Cave is the deepest in the world.
https://www.facebook.com/media/set/?set=a.10203933632557453.1073741884.1121138717&type=1&l=c3567d53e9
ABKHAZIA IV
Lake Ritsa, bee farms, wild honey, wild wild horses, rope bridges, local wines, ancient trees, mountain roads, and crazy but fun Veronika.
https://www.facebook.com/media/set/?set=a.10203933619877136.1073741883.1121138717&type=1&l=fc11ef6482
ABKHAZIA III
Taken in Abkhazia, Georgia
Sukhumi by night! Local Abkhaz mens election center, days before presidential elections
https://www.facebook.com/media/set/?set=a.10203913237407587.1073741882.1121138717&type=1&l=05264428b7
SUKHUMI 2ND NIGHT & 3RD DAY
Taken at Sukhumi botanical garden
Abkhazia is a very relaxed and beautiful place" -- NO, Ernest Hemingway did not say this, Bryan Adrian said it.
https://www.facebook.com/media/set/?set=a.10203904602711725.1073741881.1121138717&type=1&l=76dae7def8
SUKHUMI in August 2014
Taken in Sukhumi
crossing into the Abkhazia region of Georgia, taking marshrutka to Gali and Sukhumi, speaking infantile baby words in Russian to order my food in cafes, pronouncing "Ita boob" in Abkhazian correctly ["thank you"]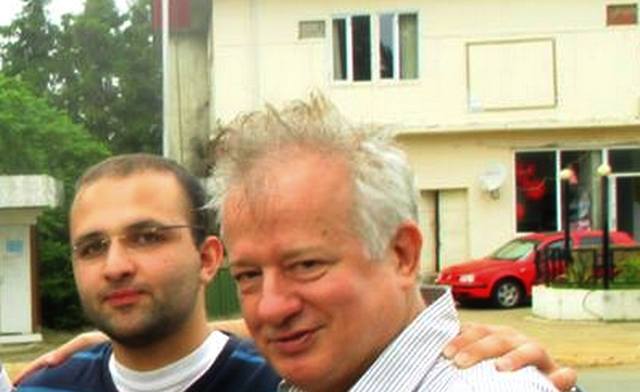 photo of 2 very nice Apsny ladies

photo of Apsny dancers

photo of New Athos Cathedral interior #1

photo of New Athos Cathedral interior #2

photo of New Athos Cathedral exterior

photo of fine Abkhazian horses

photo of local Abkhazia elections

photo of UN van in Sukhumi

photo of cordial Apsny tour site guide

photo of Sukhumi beach #1

photo of Sukhumi beach #2

photo of street vendor food in Gagra

photo of Krubera Cave #1

photo of Krubera Cave #2


abkhazia_travel_wines.jpg

Bryan on Black Sea beach town with friend Sulkhan, May 2015




NON FICTION by Bryan Adrian
http://bryanadrian_ writer.tripod.com/Non_Fiction_by_Bryan_Adrian.htm
FICTION by Bryan Adrian
http://bryanadrian_writer.tripod.com/Fiction_by_Bryan_Adrian.htm
























Abkhazia Abkazia Apkhazia Apkazia Abkhazia Apsny Bryan Adrian

Apsny Bryan Adrian Abkhazian Blog; Abkhazian Expose; Abkhazia Freedom; Travel in Abkhazia; Abkhazian Independence; Russians in Abkhazia; Abkhazia Travel Report; Abkhazia Development; Abkhazia Wine; Abkhazia Conflict Resolution; Abkhazian Blog; Abkhazian Expose; Abkhazia Freedom; Travel in Abkhazia; Abkhazian Independence; Russians in Abkhazia; Abkhazia Travel Report; Abkhazia Development; Abkhazia Wine; Abkhazia Conflict Resolution; Abkhazian Blog; Abkhazian Expose; Abkhazia Freedom; Travel in Abkhazia; Abkhazian Independence; Russians in Abkhazia; Abkhazia Travel Report; Abkhazia Development; Abkhazia Wine; Abkhazia Conflict Resolution; Abkhazian War; War in Abkhazia; Holidays in Abkhazia; Travel Agency Abkhazia; Abkhazia movie TANGERINES Abkhazia movie TANGERINES Abkhazia movie TANGERINES